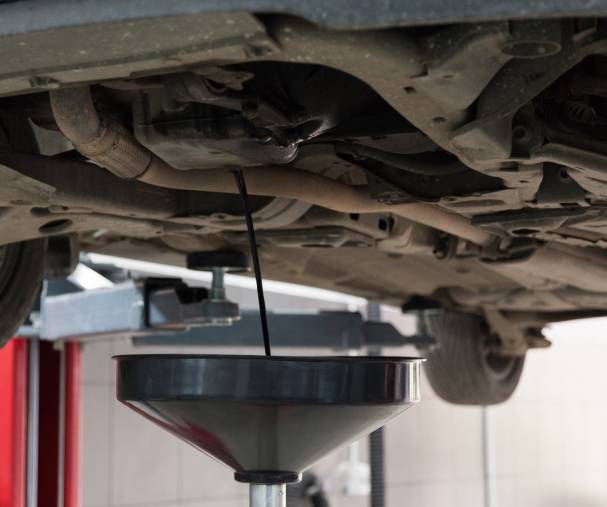 You know how important oil is for your engine and other systems throughout your car. For everything to perform properly and at the high level you expect, fresh engine oil makes all the difference. Oil leaks are an issue that can quickly diminish the performance of your car and cause many different problems if you don't tend to it quick enough. At Beach House Imports we detect oil leaks faster and offer complete repairs for all Audi models. For years we've been the go-to shop for drivers all throughout the Costa Mesa area.
With everything so solidly build under the hood, you might wonder how oil even comes to leak in the first place. Leaking could be a big sign of significant maintenance being required. Here's what might be causing your oil leak:
Worn or degraded engine gaskets – this is the most common cause
Oil seals and connections are worn – if you can get under the car to look for yourself, you might spot these problems
It could even be something else, and that's why you should let our team of certified Audi mechanics use their magic and know-how to lock it down.
Symptoms of an Oil Leak
Aside from the obvious sign, a pool of oil under your car, there are other small symptoms that you may notice first. Recognizing these early and having your car checked will save you time and money down the road:
Dashboard oil light is on
Engine tends to overheat after driving a bit
Smells of burning oil/unusual smells
Smoke coming from the engine
At Beach House Imports we help you from the very first signs of an oil leak. Our expert mechanics are trained, certified and experienced in repairing all Audi models.
Our shop is fully equipped with the latest factory grade tools & equipment available. With over 20 years of experience, our mechanics & technicians provide quick, accurate diagnosis and repairs for any oil leaks. We also provide a 2- year/24,000-mile warranty on all services and repairs performed to further guarantee that the job gets done right, every time.
Proper Service with Every Visit
Our state of the art shop is a LEED Certified, low carbon footprint service building. This ensures that our mechanics stay responsible and properly dispose of all materials.