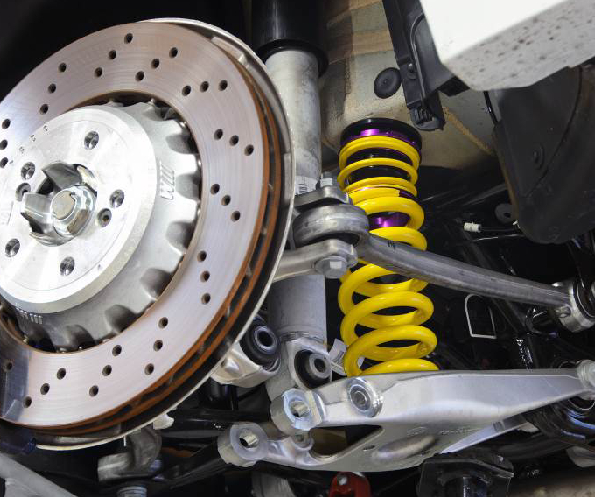 If you start to notice every bump when you drive and roads that feel rougher than usual, it may mean that something is wrong with your suspension. Your car's suspension needs to be routinely serviced to ensure that you always get the performance you expect. At Beach House Imports our certified technicians offer complete suspension services for Audi cars in the Newport Beach area.
Quality Service You Can Trust
By specializing in Audi cars, our technicians are able to offer the highest quality services possible. Our state-of-the-art shop uses the latest tools and equipment, so we can provide dealership quality service. Each of our
technicians are ASE, Audi certified. While other shops might provide basic maintenance, our team truly understands the services your car needs. That commitment to quality and customer service extends to all suspension services including:
Shock replacement
Spring replacement
Control arm repairs
Bushings replacements
Ball joint services & repairs
Other things to look for that show suspension damage
Besides the ride in your car being bumpier, you may notice other things going on that indicate the suspension is in need of attention:
The car body seems to heave forward when you apply heavy pressure to the brakes
Your tires are unevenly worn, which shows the suspension is applying pressure to the tires unevenly
You sense a drifting or pulling when your take corners or make turns
Your shocks will look oily or greasy – fluid is leaking and making them not work properly
Ignoring suspension repairs and maintenance can also lead to added damages to your car. Specifically, your tires may begin to wear faster and unevenly. Our team makes sure to check your entire car for any issues that can be caused by suspension problems. This ensures that your car is properly taken care of and there are no hidden problems that will come up later.
We back our services with our 2-year/24,000-mile warranty.