Beach House Imports is your ideal dealer alternative for Audi servicing. Not only do we offer great savings of up to 30 percent on typical dealership service rates, we also guarantee that we use the proper tools and equipment, and that all our team members are fully trained and certified to work on Audi cars.
WHAT CAN WE DO FOR YOUR AUDI?
Our wide range of services ensures that you'll never have to rely on the inflated rates of a dealership for work on your Audi. We offer all of the services below; and welcome any other inquiry into a problem you are experiencing with your car:
Using the proper tools and Audi-specific knowledge that our training gives us, we will deliver equal- or higher-quality services than the dealership will promise you. The difference is you won't get a massive premium tacked onto your bill at the end.
CLICK BELOW TO VIEW MAINTENANCE SERVICE SCHEDULES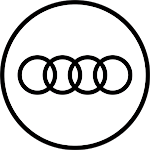 Audi 1997-2004
Audi – 1999
Audi – 1998
Audi – 1997
TIMING BELT MAINTENANCE
Beach House Imports, along with many dealerships, has up-dated the service interval for Timing Belt replacement. Updated information is as follows:
• 1997 – 2004 @ 75k miles               • 2005 – 2014 @ 90k miles
SCHEDULED SERVICE AND MAINTENANCE
Audi
5k, 35k, 55k, 75k Service
MIL Diagnostics (Check Engine Light)
Timing Belt and Water Pump Replacement
Engine Oil Leak Specialist
ABS and Airbag Diagnostics
Brake and Suspension Servicing
Chassis Electrical Repair
VEHICLE INSPECTION
Thinking of buying a pre-owned Audi? Bring it to Beach House Imports and we'll inspect it so you can make your purchase with confidence.
2-YEAR OR 24,000-MILE WARRANTY ON ALL SERVICES
On top of all that, we offer all of our customers a 2-year or 24,000-mile warranty on all service and repair work that we perform on your Audi. We understand that an auto shop lives or dies on its reputation, and so we stake ours on every job we do as a way to help you feel confident in our skills and abilities.
NO JOB TOO SMALL
At the end of the day, it doesn't matter if you're in need of something minor like an oil change or a simple annual service check, or if you need something major like transmission or brake repairs, no Audi job is too small or large for us to handle. Audi's are our trade, and we welcome any and all clients to visit our shop in Costa Mesa, or make an inquiry via phone, email or online.
If you need help with your Audi, get in touch with us today.