Audi owners are a special breed of drivers. They have a fierce love for their car, and a strong loyalty to this brand that stands for quality and craftsmanship. This is why they are discerning when it comes to choosing a service center for their Audi. It has to be just right.
Some may argue that just going to the Audi dealership is the right choice, but we think that there is a bit more to think about. Here are our top 5 tips in choosing the right Audi service center in Newport Beach.
Find a locally-owned business that will work for you
First of all, you should work with a company with local roots. These companies understand the Newport Beach drivers and the needs of the community. They were built to serve you and this community, and thus are better placed to give you the very best service. A corporate dealership lacks this truly local feel. 
Look for ASE and Audi certifications
You can't let just any mechanic loose on your Audi. This machine is special; the name means something. The only choice is auto shops that carry the proper certifications from Audi, as well as from the National Institute for Automotive Service Excellence (ASE).
When you see these credentials, you know you're dealing with a professional outfit that knows their way around an Audi, has the right parts and equipment (more below) and can ensure your Audi receives the level of attention that it deserves. 
Take advantage of great savings
A further indicator is a service center that will offer you competitive rates, especially when you compare them to the rates offered by dealerships. You can save as much as 30 percent when you work with the right company. 
Make sure they use proper parts and processes
This one is absolutely crucial. Your Audi is not some Frankenstein's monster that you can shove any old generic car part into. This machine is built with precision and craftsmanship, and it needs proper Audi OEM replacement parts. Check that your chosen service provider comes with the right components to do justice by you Audi. 
Check existing customer reviews
Finally, you should check out what other customers are saying about a service center. Auto shops live or die by the strength of their reputation, and thus reputable stores are working harder than ever to win your approval. If the community is impressed, then you too should feel at ease working with them.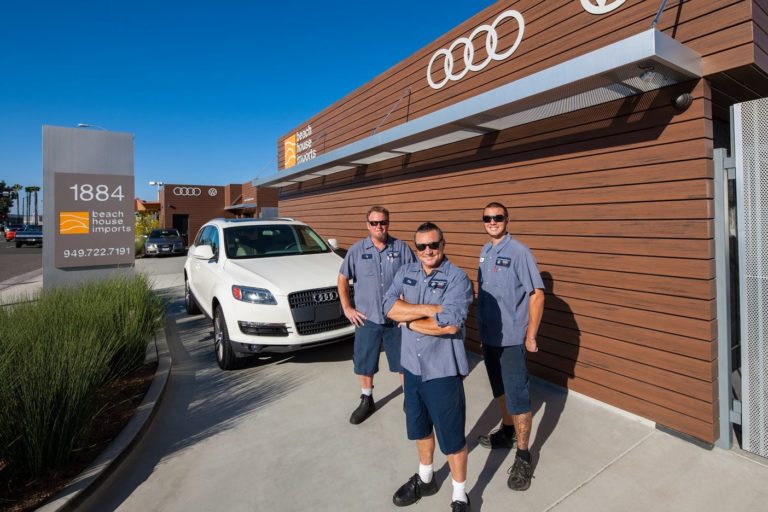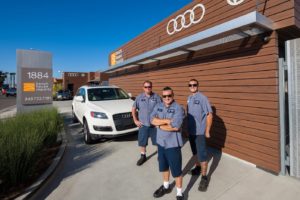 Bring your Audi to Beach House Imports
One easy way to guarantee all of the above is to work with us here at Beach House Imports. Our experienced and properly certified team is ready to deliver excellent service that will keep your beloved Audi on the road for years to come. What's more, you can save up to 30 percent with us compared to the standard dealership rates.
From one group of true Audi fans to another, we welcome you! To learn more about our services, contact us today.